Make a Nerdy Living: How to Turn Your Passions Into Profit, with Advice from Nerds Around the Globe by Alex Langley scratches at least two itches.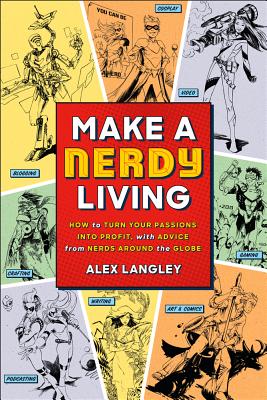 One: It's a motivator.  If other people can do it, you can at the very least try harder than you probably are.  The section on writing includes important, insightful reminders on the mechanics of creativity and flow. Langley's funny, breezy style is endearing and accessible. It's easy to see why he's a successful web-writer.

I skipped the parts on how to make a buck cosplaying Firefly.
Which brings me to the second itch. Once you're done with the parts you care about, you can give it as a gift to that relative who cosplays Firefly and voice-acts fan-produced short films. You love your brother-in-law, and this is right up his alley. Everybody wins.

Buy it here from an independent bookstore.
Using the links on this page to purchase this title help support local bookstores, and independent bloggers, in this case, me, who get a small commission.  Like I said, everybody wins.